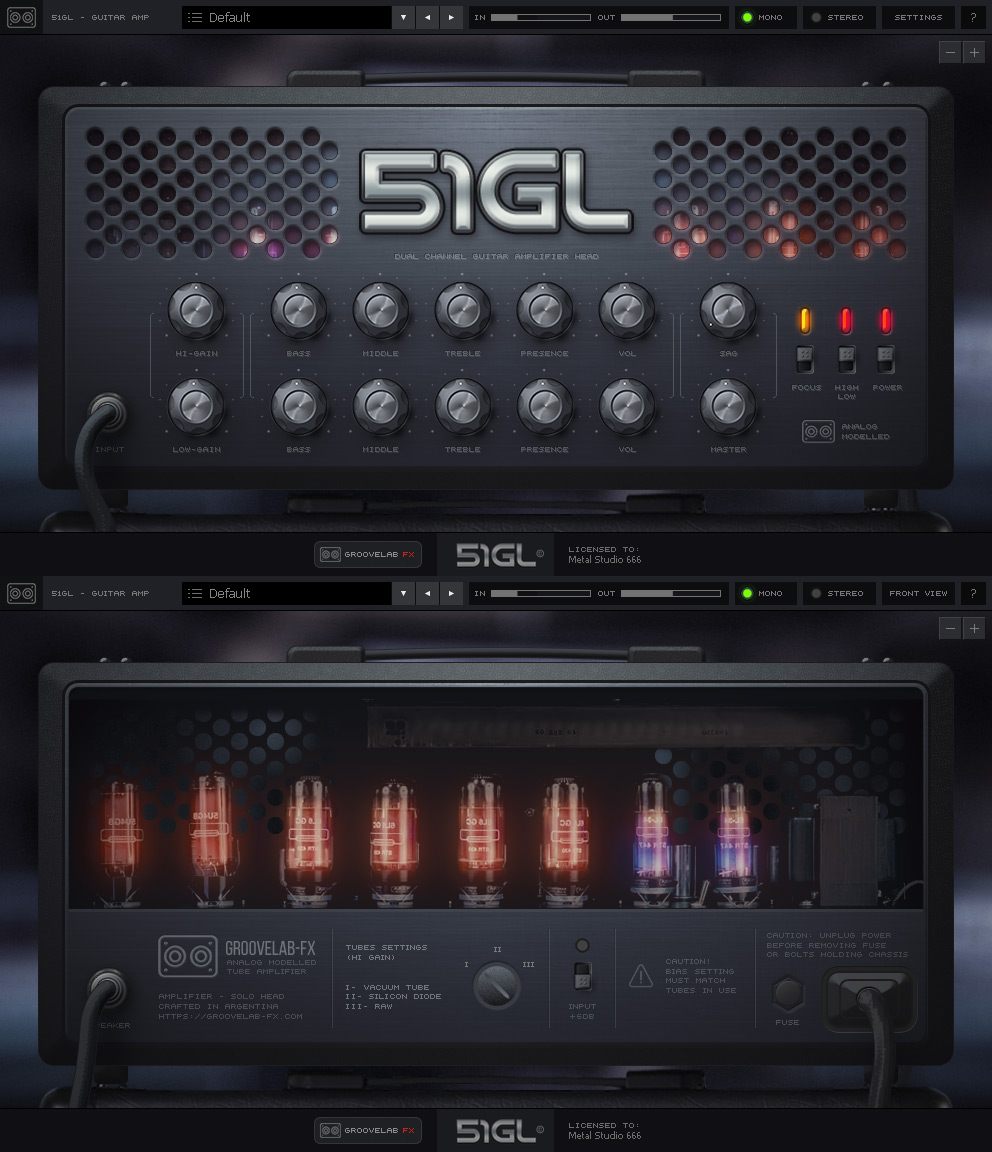 51GL v1.4 - Guitar Amp Simulator
Emulates the response of a classic 5150 guitar amplifier mixed with features found in Fireball amp's dynamics and saturation stages. Includes Cab simulator GroovyCab and the Slamming Pack (premium guitar cabinets IR's for hard rock/metal)
Fast engine for high quality live playing/recording, Mono/Stereo processing, High and Low gain channels with independent controls. Support for 10 internal presets and automation.
VST2
VST3
Win32
Win64
Win64bits
What's a fair price for you?
Important
When buying with Paypal, please inform your purchase in an email to: [email protected] and you will receive a custom build and activation steps, making the custom build takes some time so a 24hs delay is expected. If you don't inform your purchase in 24hs, the download will be sent to your paypal address, but you still need to provide the plugin's "challenge" code (Install ID in the VST UI when you load it in your DAW) to this email address so the activation license can be sent back to you. Windows VST2/VST3 32 and 64bits support.
Demo Download
Download 51GL v1.3 Demo
Demo limitations:
No preset support
No automation support
Mono only processing
Settings panel (with extra vol/gain controls and valve types) disabled
Knobs snap to increments of 5
No mousewheel support
No GUI scaling
Intermittent noise bursts, nag screen after some time using it