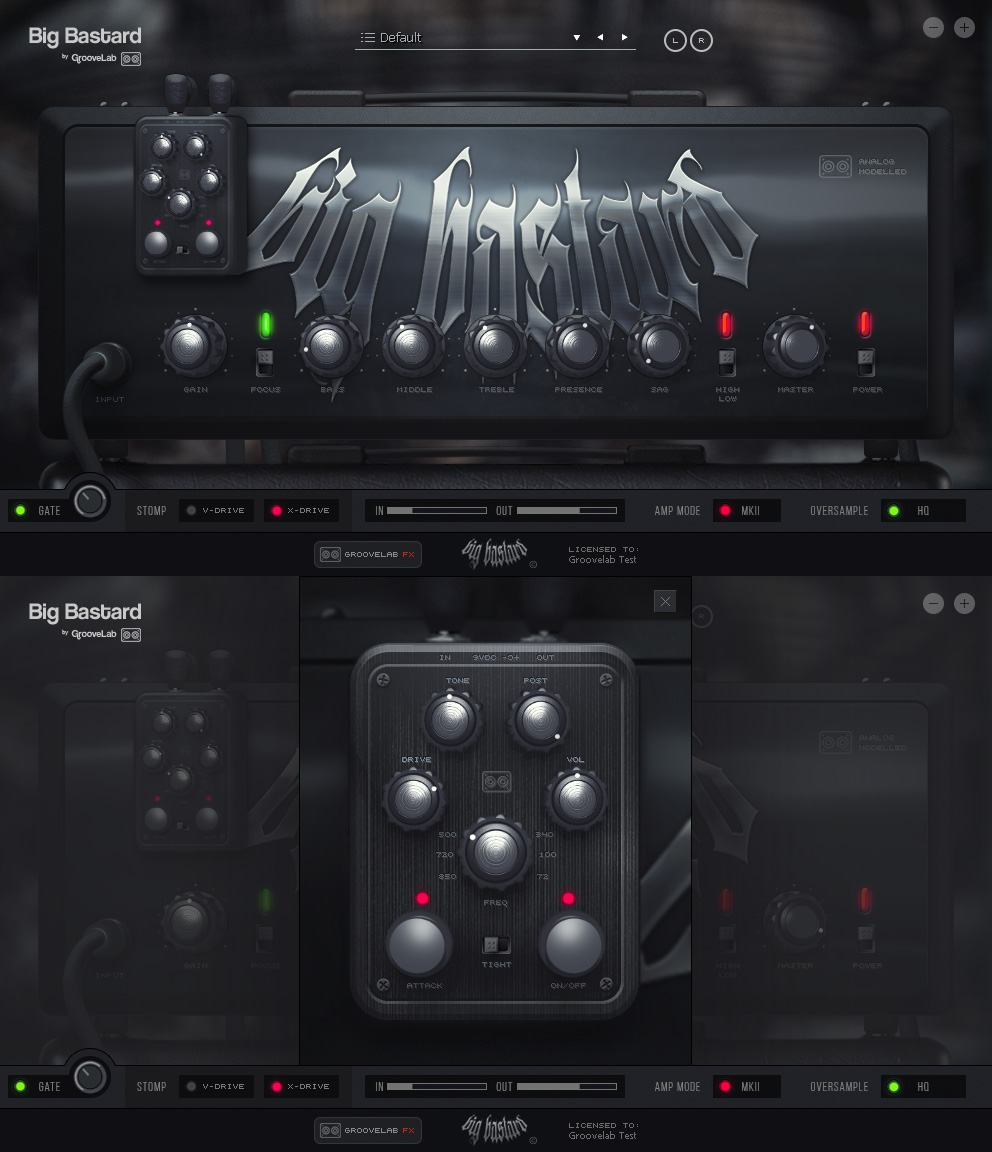 Big Bastard v1.0 - Amp Simulator
Inspired in a popular digital amp mostly used in djent.
Big & clear metal tone for Guitar, rich harmonic response and huge low end.
Standard and high quality internal oversampling modes.
+ V-Drive stomp and it's extreme version, X-Drive.
+ Cab simulator GroovyCab
+ Modern Metal & Slamming Pack collections (premium guitar cabinet IR's for hard rock/metal)
Fast engine for high quality live playing/recording, Mono/Stereo processing, High and Low gain channels available. Support for 10 internal presets and automation.
VST2
VST3
Win32
Win64
Win64bits
Offer ends in
What's a fair price for you?
Important
When buying with Paypal, inform your purchase in an email to: [email protected] and you will receive a custom build and activation steps, making the custom build takes some time so a 24hs delay is expected. If you don't inform your purchase in 24hs, the download will be sent to your paypal address. Windows VST2/VST3 32 and 64bits support.
Demo Download
Download Big Bastard v1.0 Demo
Demo limitations:
Mono only processing (stereo disabled)
High Quality Oversampling Antialias disabled
X-Drive stomp disabled
Amp mode locked to MKII
Presets disabled
Automation disabled
Knobs snap to default increments
No cabinet IR loader (GroovyCab)
No cabinet IR's (no IR packs)
Render disabled
Random Nag Screen / Mute