V1V0 Pro v2.1 - Amp Simulator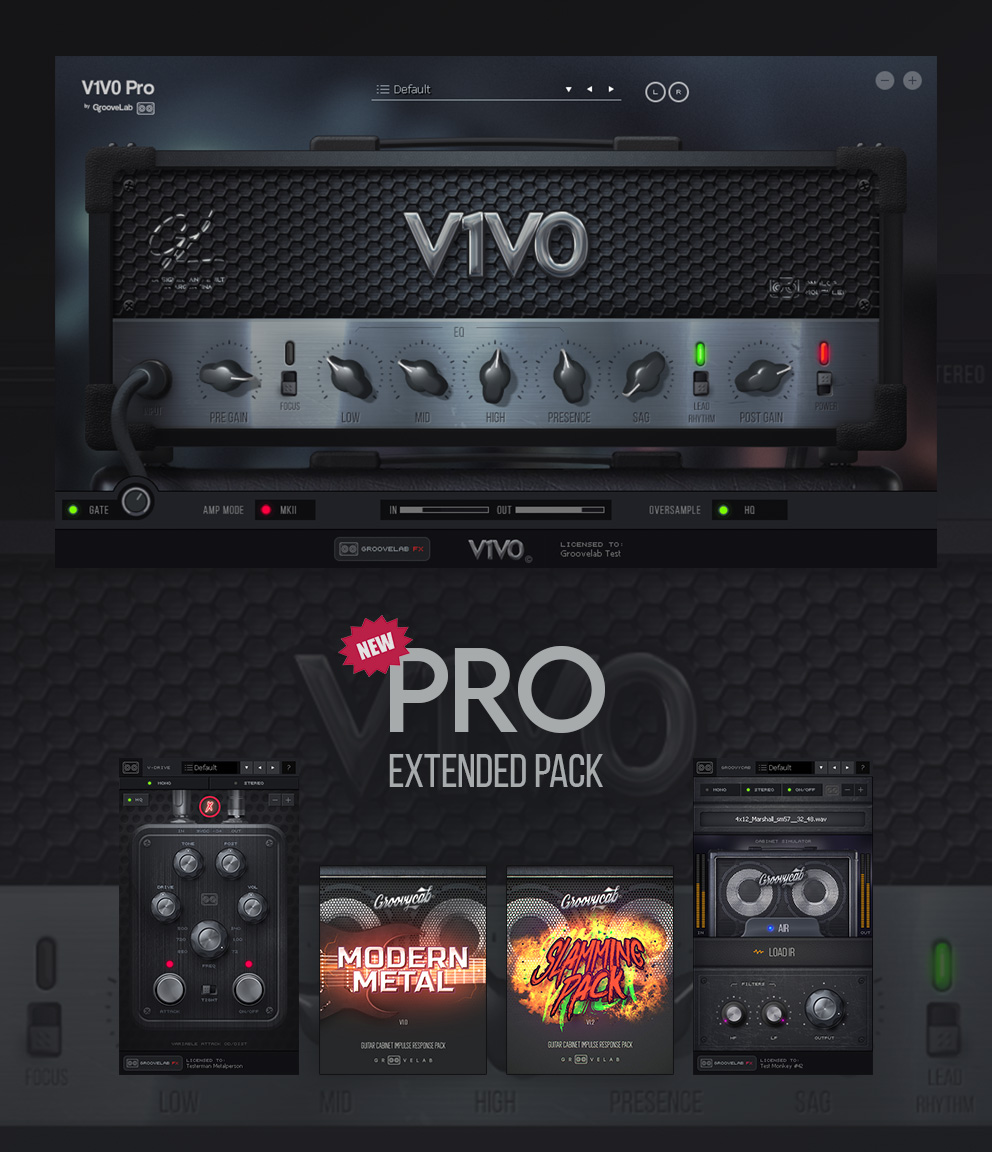 VST2
VST3
Win32
Win64
Win64bits
Inspired by one of the most iconic high gain amps for guitar, the 5150 and it's mods.
Ranges from creamy rhythm saturation to monster metal tones, Mark I and II modes for classic and modern singal shaping.
PRO EXTENDED PACK (v2.1)
+ Stereo processing
+ High quality internal oversampling
+ V-Drive stomp and it's extreme version, X-Drive.
+ Cab simulator GroovyCab
+ Modern Metal & Slamming Pack IR collections
FREE (version 1.0)
Amp only, unrestricted first version
Standard internal oversampling
Why you'll love V1V0 Pro
Analog sound
We've modelled and refined the signal path of this amp for a long time, pairing it's processing with real components until the analysis results were not differentiable from the original amp output.
Unmatched antialiasing
Our native antialiasing engine produces highly detailed, noise-free results up to pro studio gear standards.
Outstanding emulation of valve saturation and a pristine clean signal path merge in a remarkably natural response even at high gain use.
Lighting Fast Processing
We optimized our DSP code to the bits so you don't need big processing capabilities to play a modern amp, our engine is great for low CPU when needed and only uses extra resources when high quality oversampling is enabled, or offline rendering.
Important
When buying with Paypal, inform your purchase in an email to: [email protected] and you will receive a custom build and activation steps, making the custom build takes some time so a 24hs delay is expected. If you don't inform your purchase in 24hs, the download will be sent to your paypal address. Windows VST2/VST3 32 and 64bits support.